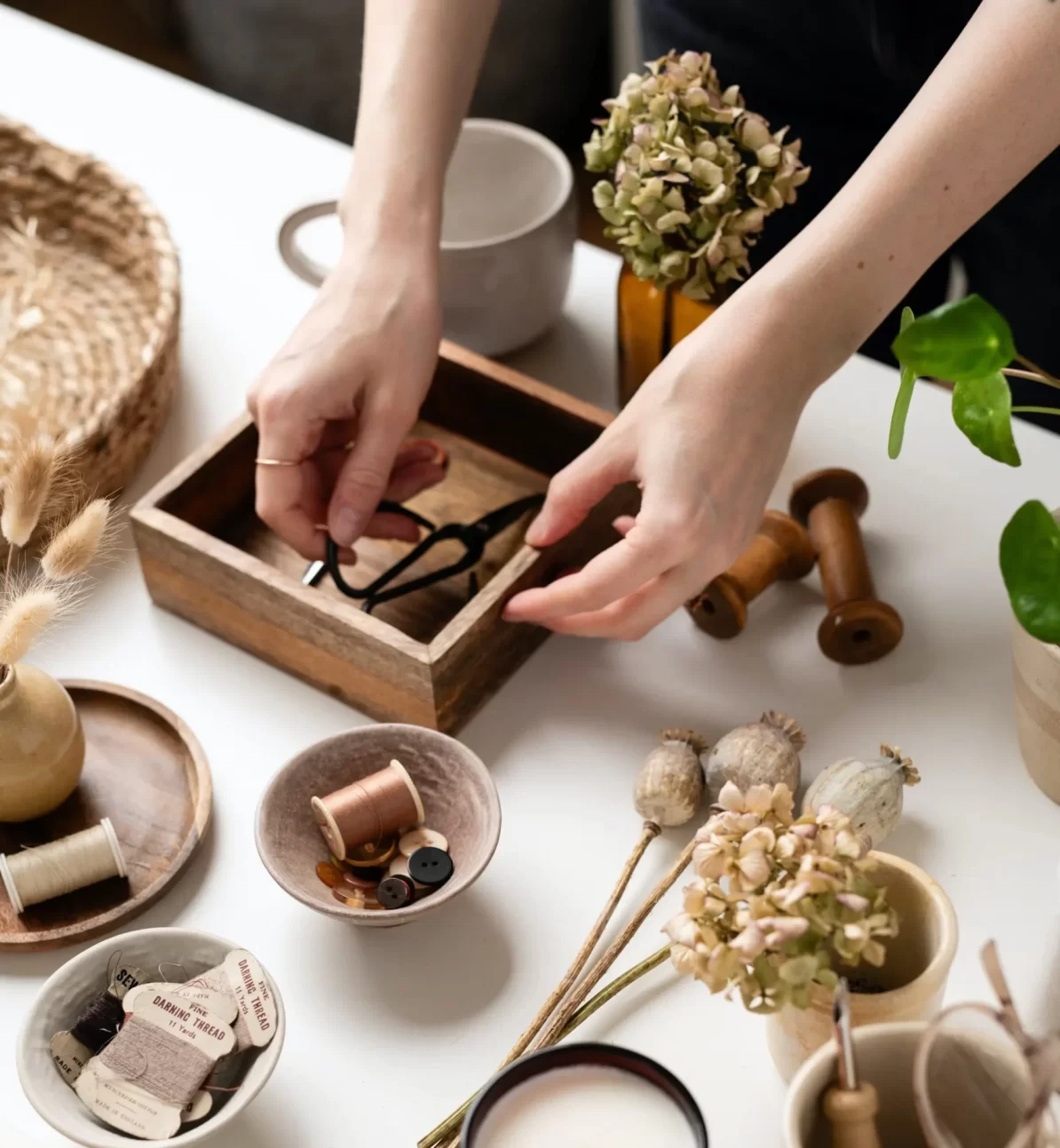 At [Company Name], we offer a comprehensive Product Styling service that takes your product photography to the next level. Our experienced team of skilled stylists work closely with you to understand your brand, target audience, and specific photography goals. We use our expertise in composition, color, props, and aesthetics to create visually compelling images that effectively showcase your products.
How Our Product Styling Service Enhances Your Product Photography:
Highlighting Product Features: Our stylists carefully curate and arrange props, backgrounds, and lighting to draw attention to the unique features and qualities of your products. Through careful positioning and styling, we ensure that your products are the star of the show.
Creating a Consistent Brand Identity: We work closely with your brand guidelines to ensure that the styling of your product photography aligns seamlessly with your overall brand identity. This consistency helps to build brand recognition and trust with your customers.
Adding Visual Interest: Our stylists have a keen eye for detail and are experts in creating visually engaging compositions. We select props, textures, and backgrounds that enhance the visual appeal of your products, capturing the attention of your audience.
Telling a Story: With our product styling service, we go beyond simply showcasing your products. We curate a visual narrative that tells a compelling story and connects with your target audience on a deeper level. Through thoughtful styling choices, we evoke emotions and create a memorable experience for your customers.
Why Choose [Company Name] for Product Styling:
Expertise and Experience: Our team of product stylists brings a wealth of experience and artistic flair to every project. They have a deep understanding of how to create visually stunning compositions that effectively communicate your brand message.
Collaborative Approach: We believe in working closely with our clients throughout the entire styling process. We value your input and feedback, ensuring that the final result is in line with your vision and expectations.
Attention to Detail: We pay meticulous attention to every aspect of the product styling process, from the selection of props and backgrounds to the placement of each element. This ensures that every image is carefully crafted and of the highest quality.
Result-Oriented: Our product styling service is driven by results. We aim to enhance the visual appeal of your products, increase customer engagement, and ultimately drive sales for your business.
Conclusion:
Investing in our Product Styling service is a surefire way to elevate your product photography and make a lasting impression on your audience. With our expertise in composition, attention to detail, and ability to tell a captivating visual story, we ensure that your products stand out from the competition. Trust [Company Name] to deliver exceptional product styling that showcases your products in the best possible light. Contact us today to discuss how our product styling service can benefit your business.